Question
Why are we not receiving email notifications when someone comments or posts in the discussion forum, even when the email notifications are enabled?
Answer
Receiving an email notification from a discussion forum depends on the enrolment status of a user. You need to check your enrolment status for that Catalogue Item where the discussion forum is associated. If the enrolment status is "completed" the system recognizes that the user is finished with the course/program and that there is no need to be notified of any posts or comments from the discussion forum.
Below is an associated discussion forum in a Catalogue Item.

Ann will not receive an email notification on the discussion forum as she had completed the Catalogue Item/Enrolment.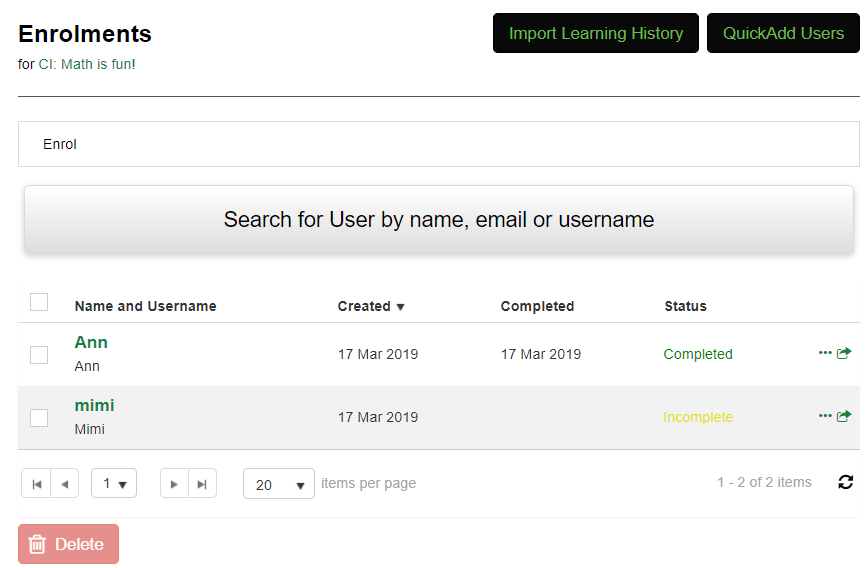 ________________________________________________________________________________________________________________
Steps
To setup your discussion forum in the Catalogue Item correctly, follow the Add a Discussion Forum and take note of the Completion settings. The Completion settings will help you configure the requirements that users should meet before their progress will be marked as complete.

To enable notifications on the discussion forum, follow the Discussion Forum Notifications page on our Helpsite.