Question
We would like to setup a pop-up question that appear whenever a learner selects a session. And how do we run a report to know their answers?
Answer
This can be done by creating a Custom Attribute that is linked to a Learning Event Session. In order to do this there are 3 steps including running a Customisable Report:
1. Create a Custom Attribute for Learning Event Session. Visit our Helpsite here to know more about Custom Attribute.
2. Add the created Custom Attribute in the Learning Event
Enable the question set reporting in the Customisable Report
________________________________________________________________________________________________________________
Steps
Before modifying a Learning Event and Customisable Report and creating a Custom Attribute, make sure that you have access/authority to modify the changes on your system.
Create and link the Custom Attribute Set to the Session
1. To create a Custom Attribute and Custom Attribute Set, visit our Helpsite here. Make sure to link the Custom Attribute Set in the Learning Event Session as indicated in the screenshot below.

Enable question set reporting in the Customisable Reporting
1. Navigate to Manage Learning and select Customisable Reports. Select the Learning Event you wish to edit.
2. Look for the Attendee Questions. In the drop down, select the Custom Attribute Set that you created

3. Click Save Learning Event to apply changes.
Below is what the learner will see when they click the "Attend Session" button. A pop-up question will appear.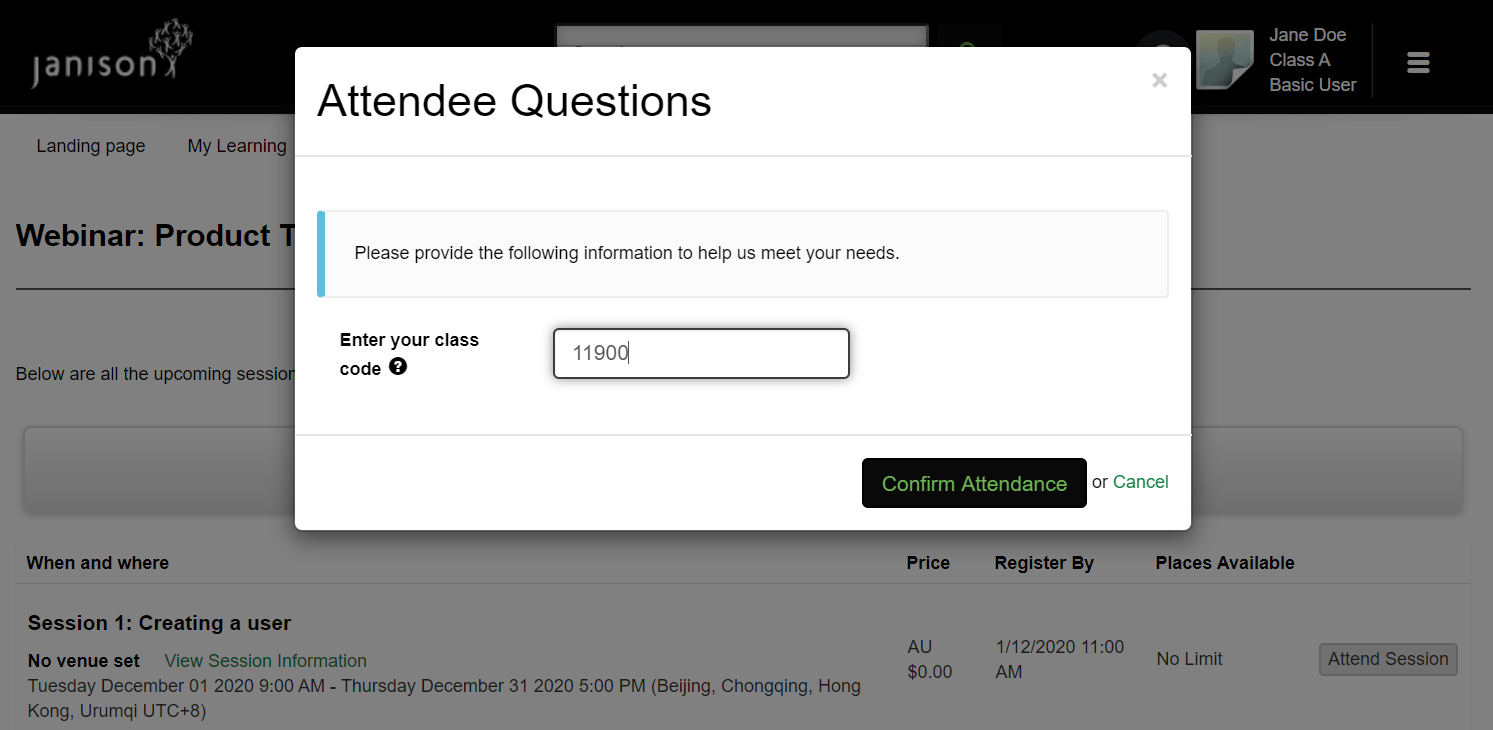 Enable the question set in the Customisable Report
1. Navigate to Customisable Report. Click Settings
2. Tick the box Enable Enrolment Question Set reporting for Learning Event Session Attendance entity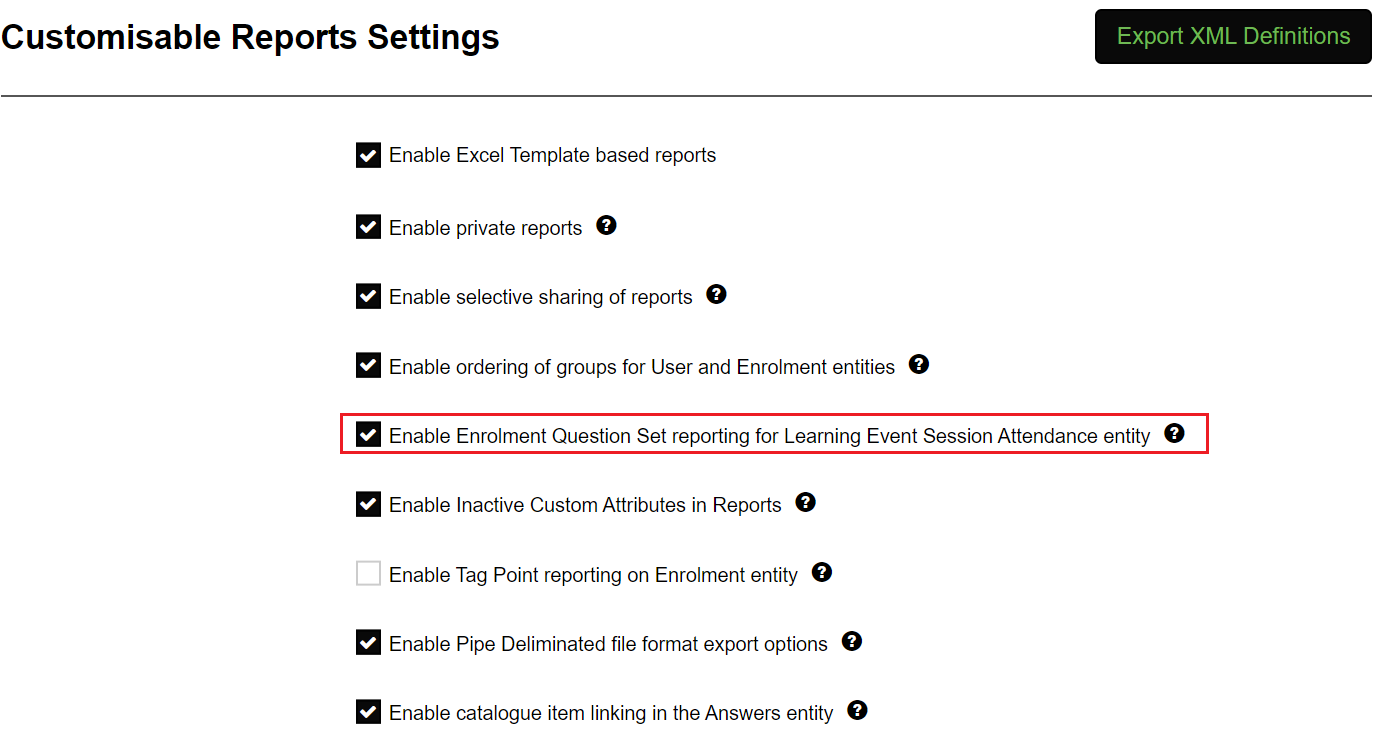 3. Click Save Settings to apply changes
4. Run a Customisable Report Entity: Learning Event Session Attendance. Notice that a new filter box appeared. This is based on the Custom Attribute Set you created. Tick the box to include it in the report.

5. Click Run Report. Notice that the class code answered by the Learner reflected on the report.