Question
Author's name does not appear when I browse a Catalogue Item in Browse Learning.
Answer
The author's name will appear in the Browse Learning if the Basic Settings in you Catalogue Item is set to "Author is not a system user (free text entry). However, selecting the "Author is a user in the system" will not appear in the Browse Learning.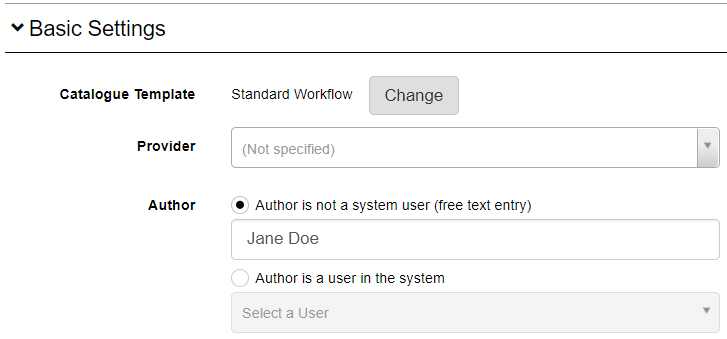 The above setting will reflect in the Browse Learning.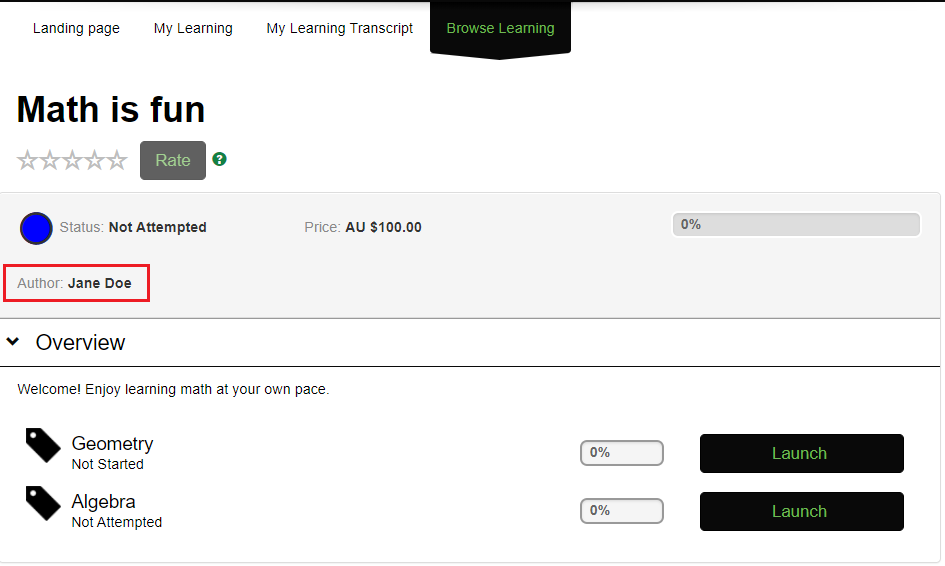 If you would like to have the author's name visible in any selection, kindly coordinate with your account manager or log a request in the UserVoice.
To learn more about creating a Catalogue Item visit our Helpsite here.