Question
How do we restrict a group to access a Catalogue Item base on its provider?
Answer
That is possible. There are 3 steps to do this:
1. Run a Customisable Report to determine those Catalogue Items base on provider.
2. Enable the Scope Restrictions in Catalogue Item Settings.
3.Edit the Catalogue Item. Under the Access Restriction chevron, select the group that needs access.
To know more about restricting access to a Catalogue Item, visit our Helpsite here.
________________________________________________________________________________________________________________
Steps
Before doing any configurations make ensure that you have access/authority to modify system settings, catalogue items and customisable reports.
Run a Customisable Report to determine all Catalogue Item for that provider
1. Navigate to Manage Learning > Customisable Report
2. Select Entity: Catalogue Item and add a provider as a filter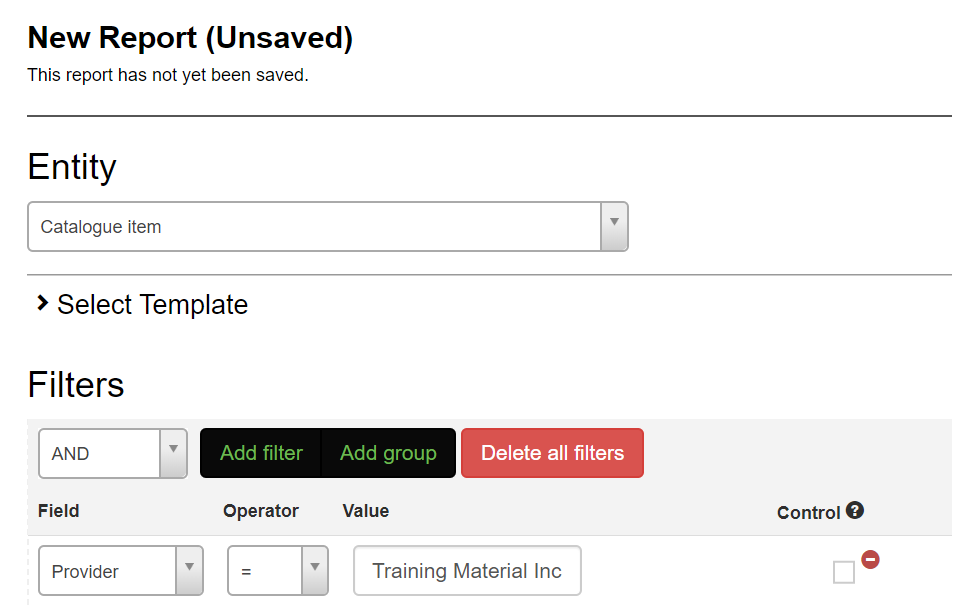 Run the report. All the Catalogue Item with a "Training Material Inc" will show.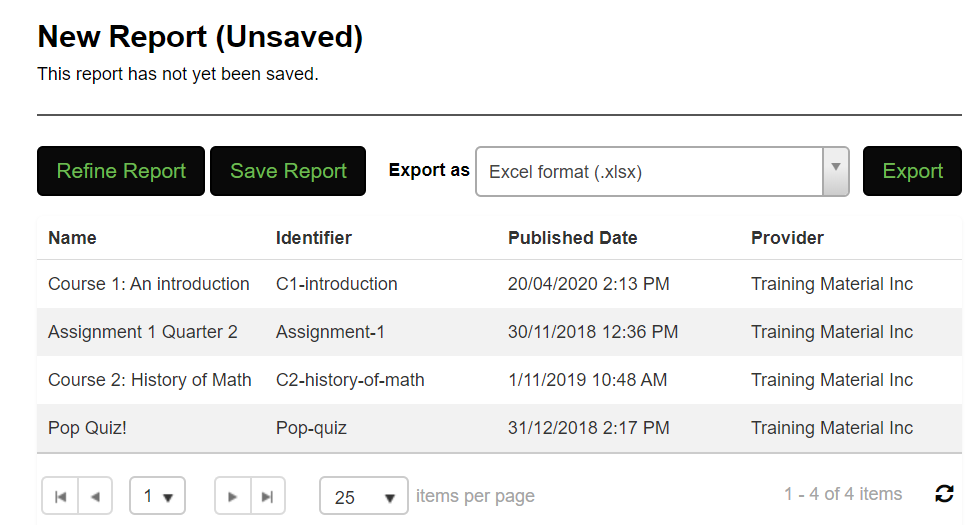 Enable Catalogue Scope Restriction
1. Navigate to Settings > Catalogue Item Settings > Authoring Settings
2. Tick the box Enable Scope Restrictions to enable access restriction to catalogue item
3. Click Save to apply changes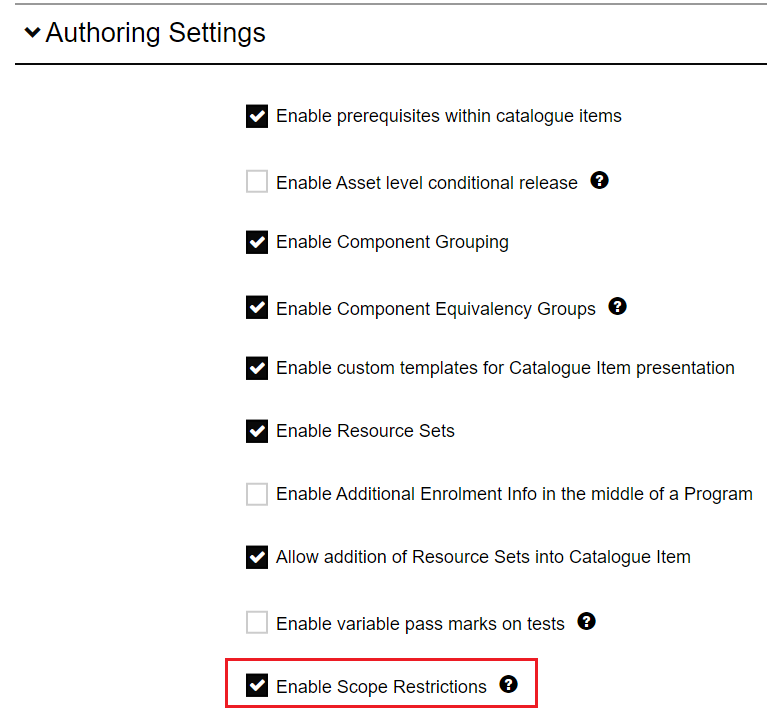 Restrict the catalogue items to a specific group
1. Navigate to Manage Learning > Manage Catalogue
2. Select the Catalogue Item that is based on the report you generated. Click Action > Edit Catalogue Item
3. Go to the Access Restriction > Learning Access Restriction. Add the group that you would like to have access.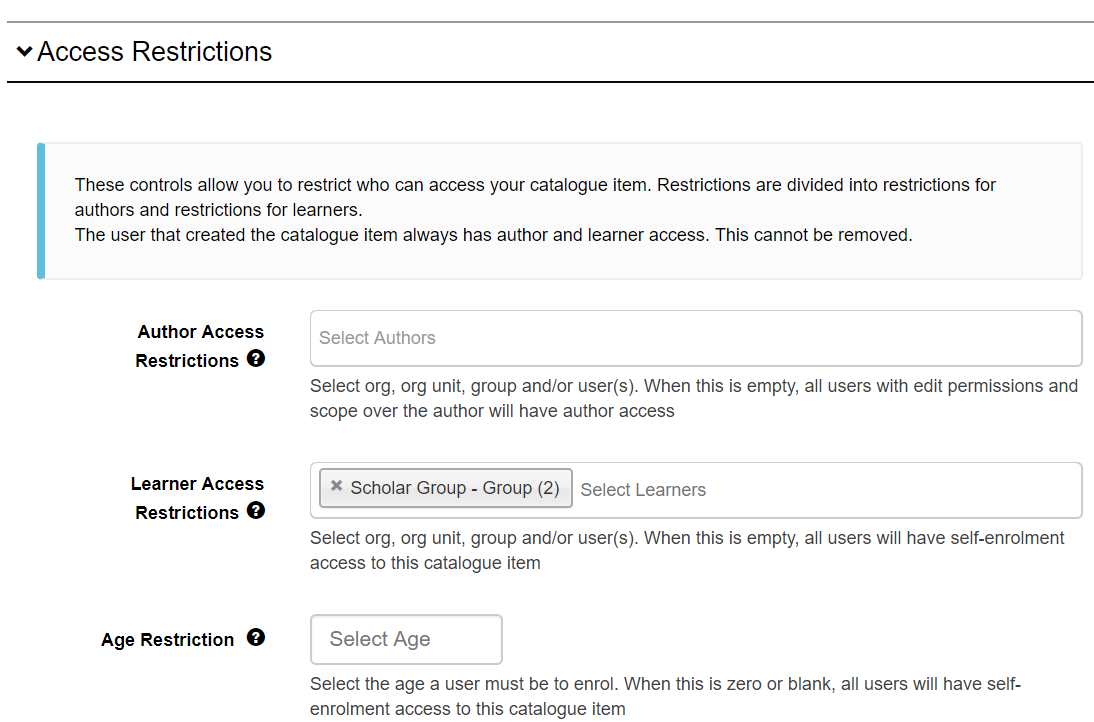 4. Click Save Catalogue Item to apply changes