Question
A learner that has a cancelled enrollment has been re-enrolled due to User Enrollment Rule setup. How do I prevent a cancelled enrollment to disallow re-enrolling?
Answer
The User Enrollment Rule is working as intended. A cancelled enrollment is not considered as an incomplete or completed enrollment so the system will see that this user does not have an open or close enrollment, hence re-issuing another enrollment.
As a workaround, you can collate all the learners who has a cancelled enrollment, place them in a group and add them in the user enrolment group. In that way, they will not be re-enrolled. To know more about User Enrollment Rule click here.
________________________________________________________________________________________________________________
Steps
Create a group for users who have cancelled enrolment. Click here for the steps on how to create a group
1. Navigate to Settings > User Enrolment Rule > Add User Enrolment Rule
Fill up the details as required and under the filter section, add a group to be excluded using the operator "doesn't contain".
In example below, the group created is "Excluded Users". This will not re-enroll them since the system rejects that group base on the filter.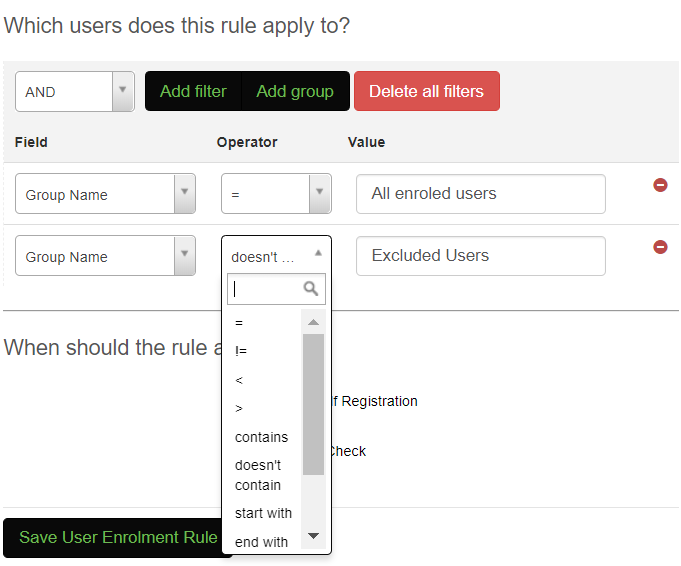 2. Click Save User Enrolment Rule to apply the changes