Question
What is the purpose of the Keywords area in the creation of SCORM asset?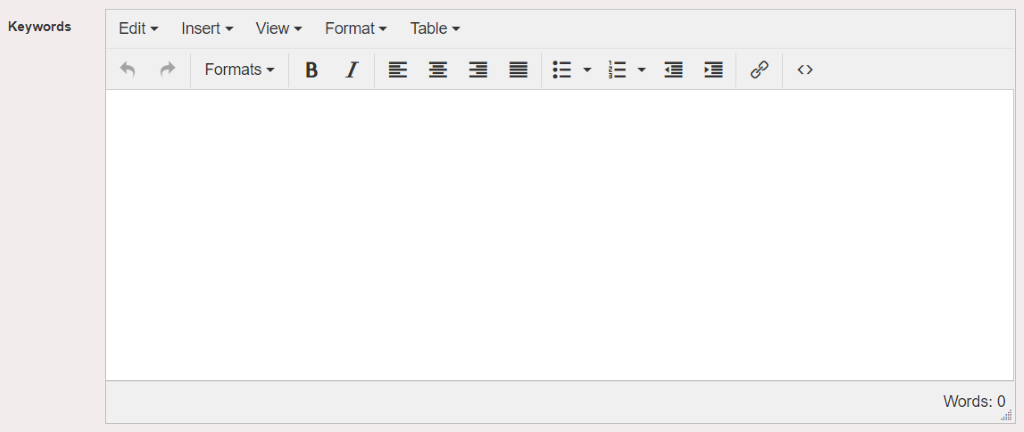 Answer
Keywords is to assist with searching as indicated on Helpsite, click here for more information. However, our product owners confirmed that the Keywords area on the SCORM asset do not link to any other areas of the system. For example, contents entered on Keywords cannot be used on searching catalogue items or SCORM assets nor is accessible through reporting or on any other admin/user screens. Having this said, some clients just use the Keywords area in a way to catalogue the content.
If you wish to have the functionality of the Keywords to be searchable in the area of the CLS, this will be a new feature request. Please log such request in the UserVoice plugin in your site (

), if not available kindly reach out to your account manager.
____________________________________________________________________________________