Problem
Learning Asset is showing "Progress does not exist. No upcoming enrolment"
Resolution
The affected learning asset was added to the Catalogue Item while the user has an active enrolment.
The workaround for the issue is:
Export a progress report of the enrolment via Customisable Report
Delete the user's affected enrolment
Re-enrol them to the Catalogue Item.
Manually update the enrolment details referencing to the progress report that was exported.
Pre-condition
User is already enrolled to the Catalogue Item tied to the Learning Asset.
You need to export the progress report of the user/learner on the affected catalogue item to use as reference for re-enrolment.
To export a progress report:
Create a Customisable Report using Progress as the Entity.
Add filter of Username of the affected user.

Under Columns, select Username on User Details and all the items on Progress Details




Run Report.
Export.
Steps
To delete an enrolment:
Navigate to Manage Learning >Enrolments > Search for User by name, email or username, this will list all the learner's enrolments > Select the affected Catalogue Item > Click on
> Edit Enrolment > Delete Enrolment.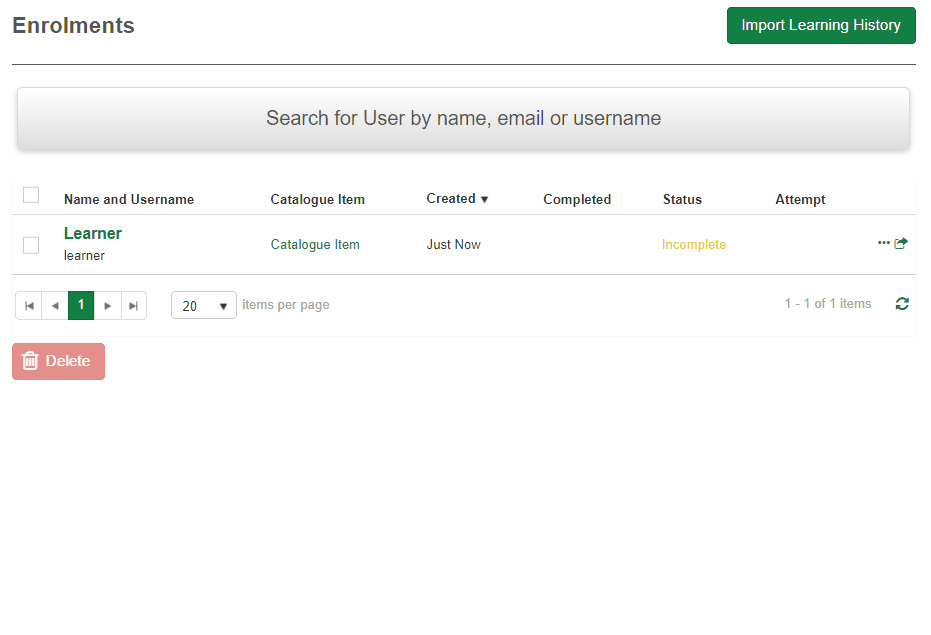 To re-enrol the learner:
Navigate to Manage Learning > Manage Catalogue > Search for Catalogue Items > Click on the affected Catalogue Item > Enrolled Users

The enrolments page will display and show you the list of all enrolled users on that Catalogue Item.
Click on Enrol > Select User and type in the name of the learner you wish to re-enrol.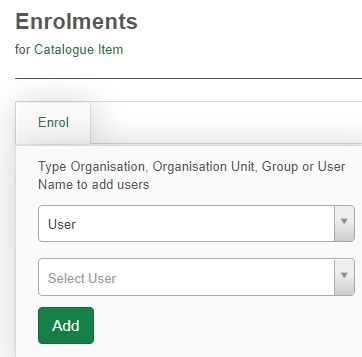 Note: The above steps can also be done via Assign Learning function of CLS.
The learner is now re-enroled.
Last step is to manually update the new enrolment details and progress by copying the information from the progress report extracted earlier to replicate the learner's progress to the new enrolment.
65479